ISRAEL CHOKUWENGA
Head of Southern Africa Operations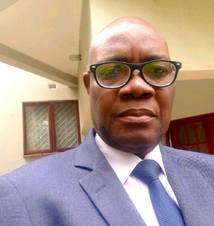 Areas of Expertise
Social Scientist

Regional Advisor on Resettlement project

Health, Safety, Social and Environment (HSSE) Expert

GRI Trained Reporting Practitioner

Worked with UN Organizations
Education
Senior Research Fellows at Cambridge University.

Lead Implementer and Lead Auditor,PECB ISO 26000
Israel Chokuwenga is a Social Scientist who has spent the last 19 years working to acquire extensive knowledge and experience in the field of Social Performance, Social Responsibility and Sustainability. He has successfully and directly managed the Murowa Resettlement project in Zimbabwe and was the Regional Advisor for the Rio Tinto, Tete, Mwaladzi Resettlement project in Mozambique including the Rio Tinto Richards Bay Minerals expansion and Resettlement project in South Africa. He worked to establish Social Performance Management systems for extractive industries in Planning for Positive Legacies, Social Responsibility, Environmental Stewardship and Business Integrity.
As the former group head – Health, Safety, Social and Environment (HSSE) specifically focusing on Social Performance at Dangote Group Plc, he worked as a sustainability champion and was involved in the development of the sustainability programs for Dangote Cement Plc. He holds a PECB ISO 26000 certificate as a Lead Implementer and Lead Auditor. He is also a GRI trained reporting practitioner.
Over the years he has strengthened his skills in Land Acquisition, Social Investment strategies, Social Impacts Assessment, Social Performance Auditing, Human Rights Due Diligence. Apart from the above, he is also familiar with the implementation of the IFC Standards and Social Performance Standard such as the IRMA Standard. As part of the Global Security Fellows Initiative, Senior Research Fellows at Cambridge University, he co-authored a book, Migrants, Citizens and the State in Southern Africa. During the Mozambique internal conflict, he was appointed by the Government of Zimbabwe to head one of the five refugee camps. This gave him invaluable experience and expertise in coordinating emergency programmes involving populations in distress. He also earned experience in dealing with UN Organizations such as UNHCR, UNICEF and WFP, and other international relief organizations.
contact details
105 Kunle Akinosi Street, Off Oshodi - Apapa Expressway, Oshodi Isolo, Lagos, Nigeria
feedback form
If you'd like a free consultation, please start by completing the form: