Mr. Nelson I. Obine
Administrator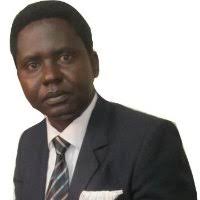 Areas of Expertise
Economic Sustainability
Strategy Integration
Pollution
SDGs
Advocacy
New Business Development
Education
M Sc, Sustainable Development Practices, specializing in Economic Sustainability at the Centre for Sustainable Development, University of Ibadan, Nigeria
B Sc, Accountancy, Adekunle Ajasin University, Nigeria
Nelson Obine, has held managerial positions for about two decades in the private sector interacting with government agencies and leading businesses. He pioneered the accounting and administrative unit of Friends of the Global Fund Africa, a Pan African NGO that advocates for The Global Fund to fight TB, HIV/AIDS and Malaria based in Geneva, Switzerland. And played leading roles while at UAC Restaurants (Mr. Biggs Franchise), Business and Economy Watch Magazine and the Glo People Police Marathon, Abuja 2009 Edition
Mr. Obine pilots the popular CSR/Sustainability Column of Business/Economy Watch Magazines with several articles to his credit. He earned the 'Excellence Award 2015' in management consulting category honoured by the Nigerian Top Executives Group.
He is an alumni of the Metropolitan School of Business & management, United Kingdom and holds an M Sc in Sustainable Development Practices, specializing in Economic Sustainability at the Centre for Sustainable Development, University of Ibadan, Nigeria. He also holds a Bachelor of Science degree in Accountancy from Adekunle Ajasin University, Diploma Certificates in Sustainability, Human Resources Management, Workplace Safety & Policy both from studies at ALISON Arena. He is a member of the America Communication Association and the Institute of Chartered Secretaries and Administrators.
He is currently serving as a Consultant with the International Network for Corporate Social Responsibility (IN-CSR)
feedback form
If you'd like a free consultation, please start by completing the form: